Bling My Hub! Add Creative Images and Pictures: Tips and Ideas
Tips and ideas for adding graphics to your HubPages Hub design. Formatting your Hub with graphics helps break up the text and adds interest. Great for blogs too!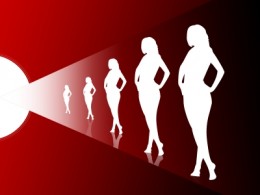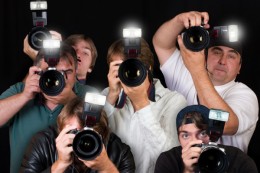 Prologue
Have you ever watched those reality shows where a main character is "the authority" on fashion? Or the award shows with the red carpet pre-show? It's all about, "Who are you wearing?", and the next morning the talk is who wore what and how did they wear it. Then there is - THE bling. You've got to have THE BLING!!
Now, just imagine if Joan Rivers critiqued your hub bling? Yikes!
Perhaps I should explain, a couple of days ago I received an e-mail notifying me that I have been nominated for a
HubNugget - Y
es!!! I instantly become floored and thrilled beyond belief, I AM floating on air! This literally elicited thoughts of Sally Field and Halle Berry as they won their awards. (yes, really...go ahead and chuckle, cuz it IS funny) So I take to the
Emmy HubNugget
forums
and there it is - RED CARPET talk!
Simone asks Enelle, "WHO ARE YOU WEARING, ENELLE???? YOU LOOK FAAAHHBULOUS!"...Enelle responds, "I simply ADORE my new chapeau!!"...forum continues...RedElf says, "Loved the bling!"...silence - awkward pause...my brain catches up...
"Oh my GOD! People are going to read my hubs!"...paranoia sets in...and my brain begins its manic train ride of questions, "Are my hubs nice?....is the content comprehensible? ...is it presentable?....nice format?...typos?...comma splices?...Yikes!"
As it is I was already exhausted and burning the midnight oil. I was working while also writing, tweaking, publishing and unpublishing. Needless to say, with the
HubNugget
news I panicked and wanted to edit EVERYTHING! It was a veracious cycle and I hit a wall. I had to take a break from obsessing over my earlier hubs. So I PEELED myself away from my laptop (picture screaming child here) and plopped myself on the sofa (picture mentally defeated woman here). Sigh...
I had not even reached for the remote when suddenly, THAT'S IT! Hub Bling!!!
I scampered through my pre-writing thought process and began a new hub. (Oh well, my other hubs will just have to wait - do you think Rachel Zoe does Hub makeovers?)
Anyway, these are the ideas I came up with...
Bling your web space...


Why not customize your own header?
It is actually VERY easy. Be careful though, you do not want to over-promote anything, or link to a prohibited site. If the image is grainy or has a website name on it - the HubReaper will slice your published connection - EEK! Gulp! (Hubs defining violations are listed below)
Note; I use Keynote on my Mac, but these can be created in Power Point as well. Or, you can simply upload photos of your choice.
How I made the BUTTERFLY scroll divider/header above;
I searched for a Black Scroll png and downloaded it. (A png basically floats where you place it - without the obtrusive square background - you can place it on any color and a square background won't show up)
I searched for a Butterfly png
I opened up Keynote and chose a title slide.
I wrote my text, added a reflection frame, placed the scroll behind the text box and the butterfly in front of the text box
I exported the slide as an image to iPhoto
I cropped the image into a rectangle - that's it - done
Add a photo capsule to your hub and upload your image.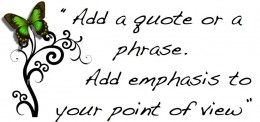 How I made the BUTTERFLY Scroll image;
I searched for a butterfly png image
I searched for a black scroll png image
I opened Keynote and chose a white slide and then I chose the header template
I typed in my text and added the scroll and butterfly. (Font size is at 72)
I exported the image to iPhoto, cropped into a rectangle and uploaded to my hub.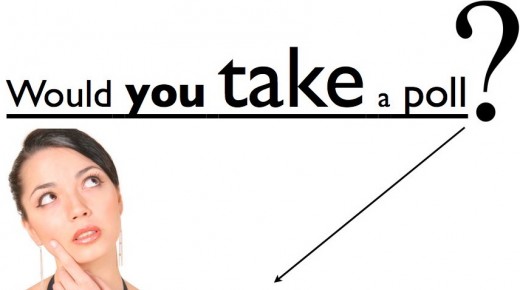 Add images above a poll
Has MissOlive Lost Her Marbles?
The techniques for using the Poll Image are the same as the other two
searched for woman thinking
opened Keynote, chose the white slide, added text, added arrow from shapes on the Keynote toolbar
exported to iPhoto and cropped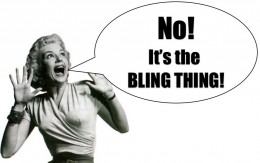 Emphasize the Tone and Mood of your text
Maybe you are writing a horrific story, or, your character is going through a crisis. Why not add emphasis with an image next to your text? Or, how about adding a cartoon bubble?
Either way, adding images is a great way to dress your text.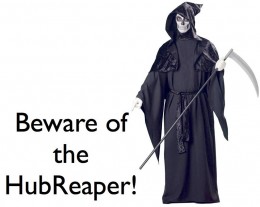 AVOID Hub Violations!
Your images cannot be watermarkedor pixelated!
cannot contain any website names or author's name anywhere on the image
although you can hyperlink to another site please be aware that too many links can be considered over-promotional
links need to be to pages that are easy to "back out of"
A violation can leave your Hub unpublished or even deleted.
Hubs on violation prevention;
Hub containing links to all violations;
By the way, I actually coined the term "HubReaper" however, I would be totally honored if HubPages used it. :)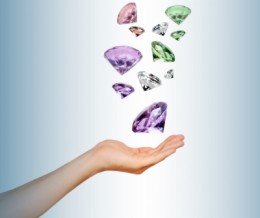 Playing it safe
If creating your own images isn't your thing don't fret. There are plenty of safe images out there - free images.
I personally like
freedigitalphotos.net
. The pictures are of very high quality and are free to download. Simply add the source when you upload the image.
Tip, it is best practice to always cite your source when using images.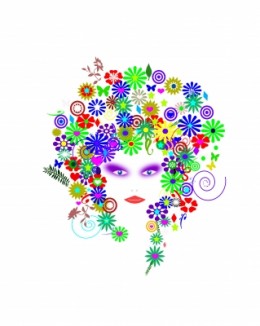 Easy Does It
Ok , listen up, I do need to say this - TAKE IT EASY!
Please do not go overboard on this! You don't want to come across as some teen stuck in graphic-land in MySpace. Our Hub leaders want to keep a respectable image and so do I. Hub design should not look like you had a car-wreck with Nicki Minaj orLady Gaga...ok?
Moderation and proper format are key. You want to enhance your text and content - not take away from it. After all, we are here to read and write. Sure, add a bit of eye candy, but don't make your readers have to pull out their shades to read.
Happy Hubbing!
(MissOlive looks over her shoulder for the HubReaper)
© 2011 Marisa Hammond Olivares
Originally Published on HubPages 9/26/2011
Relocated to Blog 6/17/2016